Our Team
Everyone at West Coast Solar is working toward the same goal: helping to make your community better through residential and commercial solar power. Founded in 2007, West Coast Solar has since grown, and we're just getting started. Learn more about our professional staff and why they are so passionate about the solar industry by reading below.
We look forward to working with you as you implement a solar panel system for your home or business!
---
Management
---
Aaron Bryant
Co-founder and CEO
"Four core principles guide West Coast Solar, and it is gratifying to have the privilege to share the same purpose and expectations with our entire team."
Four Core Principles:  1. Do the Right Thing, Every Time  2. Provide Awesome Service  3. Develop Lasting Relationships  4. Have Fun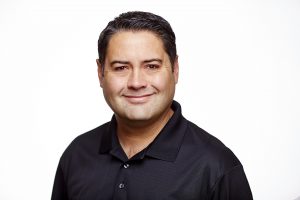 Jeffery Tamayo
Co-founder and President
"I love the people that I work with and the challenges that come with running a business. Unlike many of our competitors, our team is truly interested in what is best for our clients and making sure that our clients are taken care of."
Jay Robertson
Project Manager
"Solar is an amazing technology. West Coast Solar is geared to get you up and running as smooth as can possibly be done… It's a great team effort and we enjoy making our customers happy."
Jeff Luckeroth
Customer Service Manager / Safety Director
"I've always enjoyed learning new things. In the solar industry, the challenges are never ending but all worth it in the end when I hear from the happy customers."
Luwana Adair
Accounting Manager
"Save money… Go Solar"
---
Sales
---
Darren Chamberlain
Solar Consultant
"I absolutely love what I do. After 20 years of helping businesses with their energy and telecom solutions, I am now able to offer the same type of energy solutions to my clients in their homes. Helping people get educated about PGE, and how solar puts them in control of their electrical expenses by lowering their electrical bill by 30% to 50% is amazing. Educating people is my passion."
Devin Wilson
Solar Consultant
"I enjoy helping each customer make the best decision for them."
Elvin Geronimo
Solar Consultant
"West Coast Solar has a culture that keeps customers at the top-of-mind while providing a fun environment to work in. I enjoy helping homeowners and business owners choose a customized energy solution and get to witness them receive all the benefits that come along with solar PV ownership. It's not often that you get to work for a company that has such high customer feedback ratings (check out our reviews on Yelp.com). At West Coast Solar we treat our customers like family."
Mike Kleeman
Solar Consultant
"I think the secret behind our success and the reason I've enjoyed such a long career here can be summed up in two words: Simplifying Solar. We just seem to have mastered the entire process and make it simple for our clients to invest in solar."
Troy Kempton
Solar Consultant
"30 plus years in the Construction and Finance Industries has culminated in this; making it easy for folks to replace wasted dollars going out to utility services by putting equity back into their homes at half the cost with solar power, earning two to three fold the return. It doesn't get much better than this, what an opportunity for nearly everyone."
Ryan Ogan
Solar Consultant
Quote coming soon!
Mark McBride
Solar Consultant
"I love West Coast solar because of the ethical way we do business. We put the needs of our customers first and foremost. I love providing my neighbors with the best system at a great price, with financing options to help almost any situation. And we have the best staff in the industry!"
Joe Molale
Solar Consultant
"I love working for a company that cares about the customer and the people that work for them!"
William Bobo
Inside Sales
"It has been a pleasure working at West Coast Solar through the years. The company has grown so much. West Coast Solar has always been such a Professional and Customer Service oriented company. And I am sure it will continue to be that way in the future. We all love Solar here, and strive to give all our clients the best service available."
---
Operations
---
Angelina Hernandez
Interconnection Administrator
"Everyone here at WCS works hard and shows much dedication."
Catherine White
Installation Administrator
"We make going solar simple!"
Melissa Mena
Accounting
Quote from Melissa coming soon!
Billie Turnbull
Customer Service Specialist
Quote from Billie coming soon!
Christina Smith
Administrative Assistant
"Picture & Quote from Christina coming soon"
Travis Brown
Lead Installer
Quote from Travis coming soon!
Ben Chaney
Lead Installer
"I truly enjoy the organized efficiency of West Coast Solar. We are able to come to your house and install a quality unmatched solar system in 1 day!! Who does that? West Coast Solar is an all around awesome family oriented company. I love working here."
Saul Viveros
Lead Installer
Quote from Saul coming soon!
Chris Walker
Lead Installer
"Quote coming soon"
Homer Melton
Warehouse Specialist
"I like working at West Coast Solar.  We're not just co-workers, it's more like we are one big family."
Craig White
Service Technician
"Quote coming soon."
Bobby Garcia
Inspection Technician
"The West Coast Solar team is great to work with. We have the same goal, put the customer first and do the best job for them from beginning to end."
Patrick Loosli
Site Visit Technician
"Quote coming soon."
Michael Matamoros
Inspection Technician
"West Coast Solar, Providing the best work and the best customer service."
Larry Perryman
Permit Technician
"I love working at a company where the goal is great customer service from the initial call to job completion, and well into the future."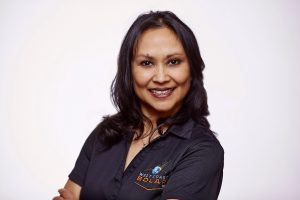 Brenda Coats
Voted "BEST OF BRENTWOOD" several years in a row.  Give us a call and find out why.